Young Living: AromaGlide Roller Fitments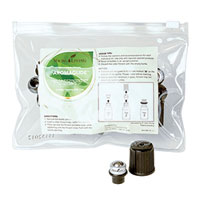 Turn any Young Living essential oils into a convenient, portable roll-on.
Simply remove the bottle's standard orifice, snap on the new fitment and enjoy easy application of all of your favourite essential oils.

NOTE: AromaGlide fitments are designed to fit Sb bottles. Check the base of your bottle for the Sb logo before use.